SberMegaMarket: employer brand
задача
at SberMegaMarket you can do more than you think
In the face of rapidly growing competition in the e-com market in Russia, SberMegaMarket is not just setting an ambitious goal, but is challenging itself to become number 1 in the country's e-commerce, attracting experts who resonate in character with the brand to its team.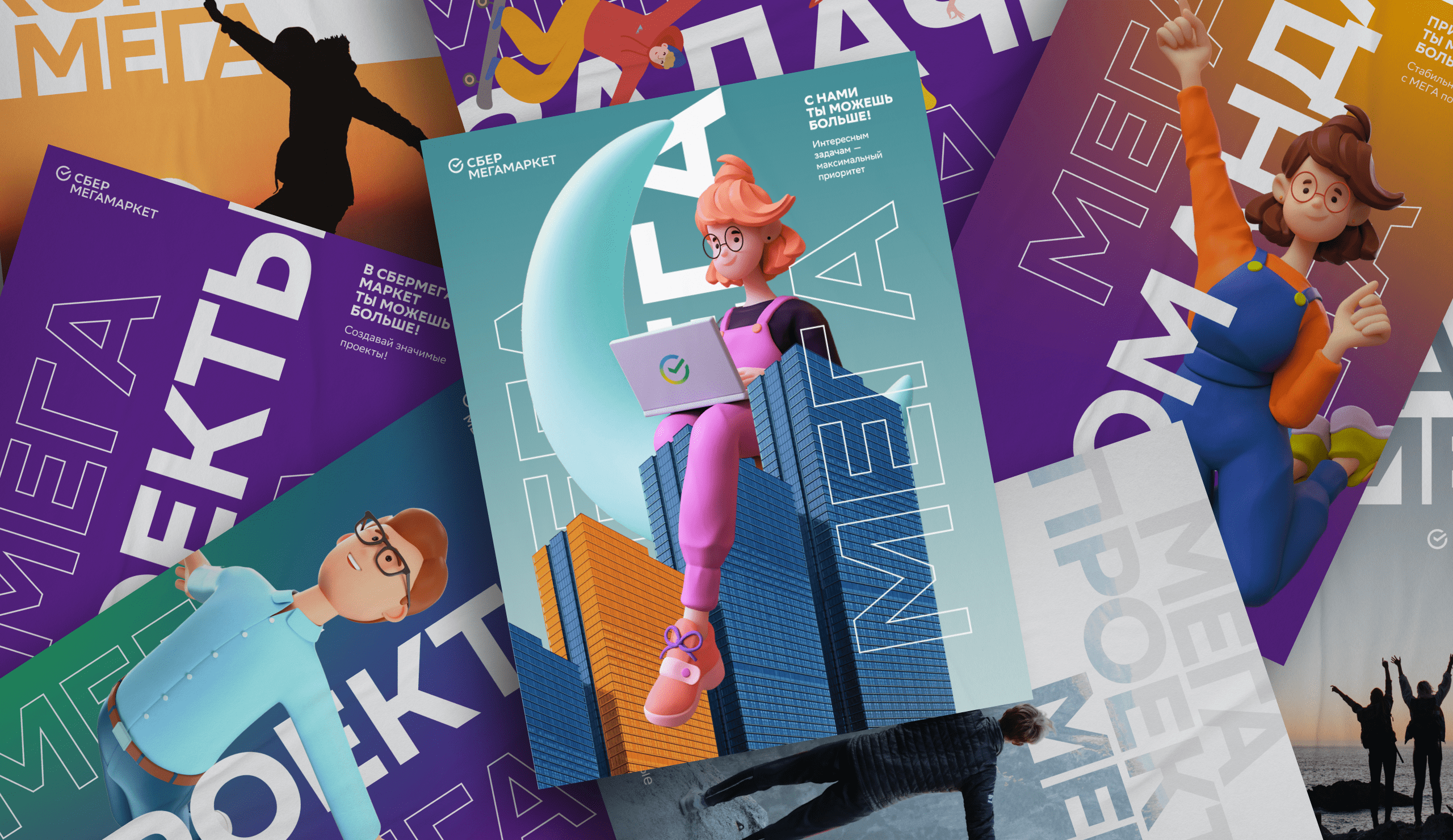 решение
at SberMegaMarket you can do more than you think
The culture of SberMegaMarket is built on healthy adventurism, where courage, freedom of flight, flexibility and readiness for challenges are valued. To emphasize the brand concept of the employer, we thought, what if we place a bet on the Mega prefix?
By developing brand positioning, we elevate people and make everything as exaggerated as possible. We say that at SberMegaMarket you can do more than you think. Not just work on a project, but influence the project. We show what big leaders we strive to become, what a MEGA volume of tasks and projects we have. In general, we just have a MEGA job!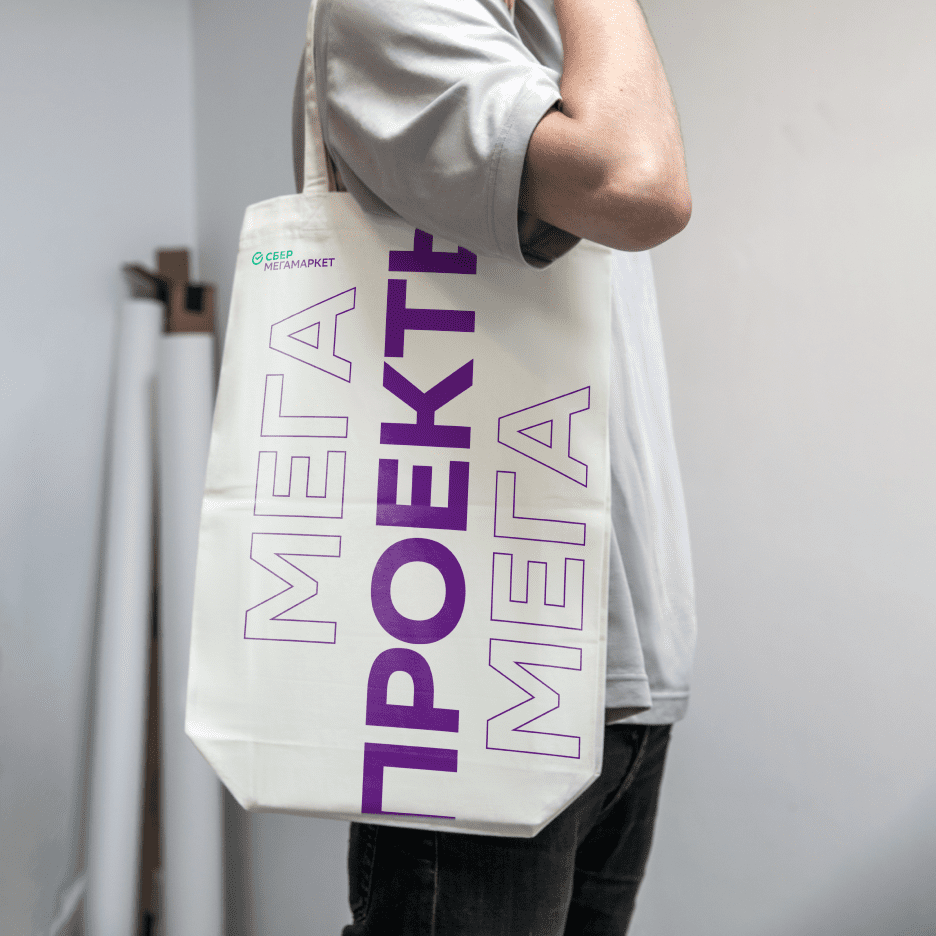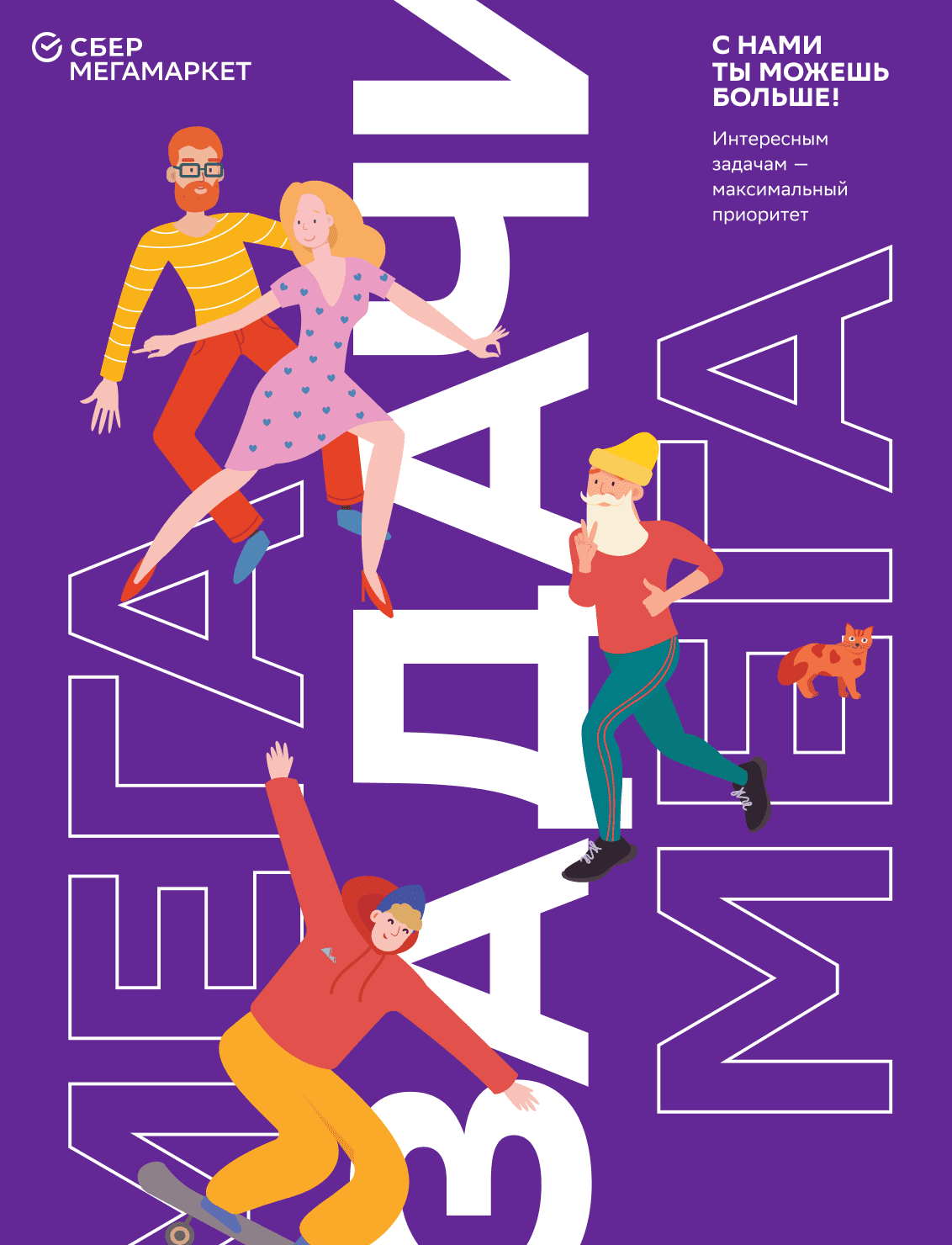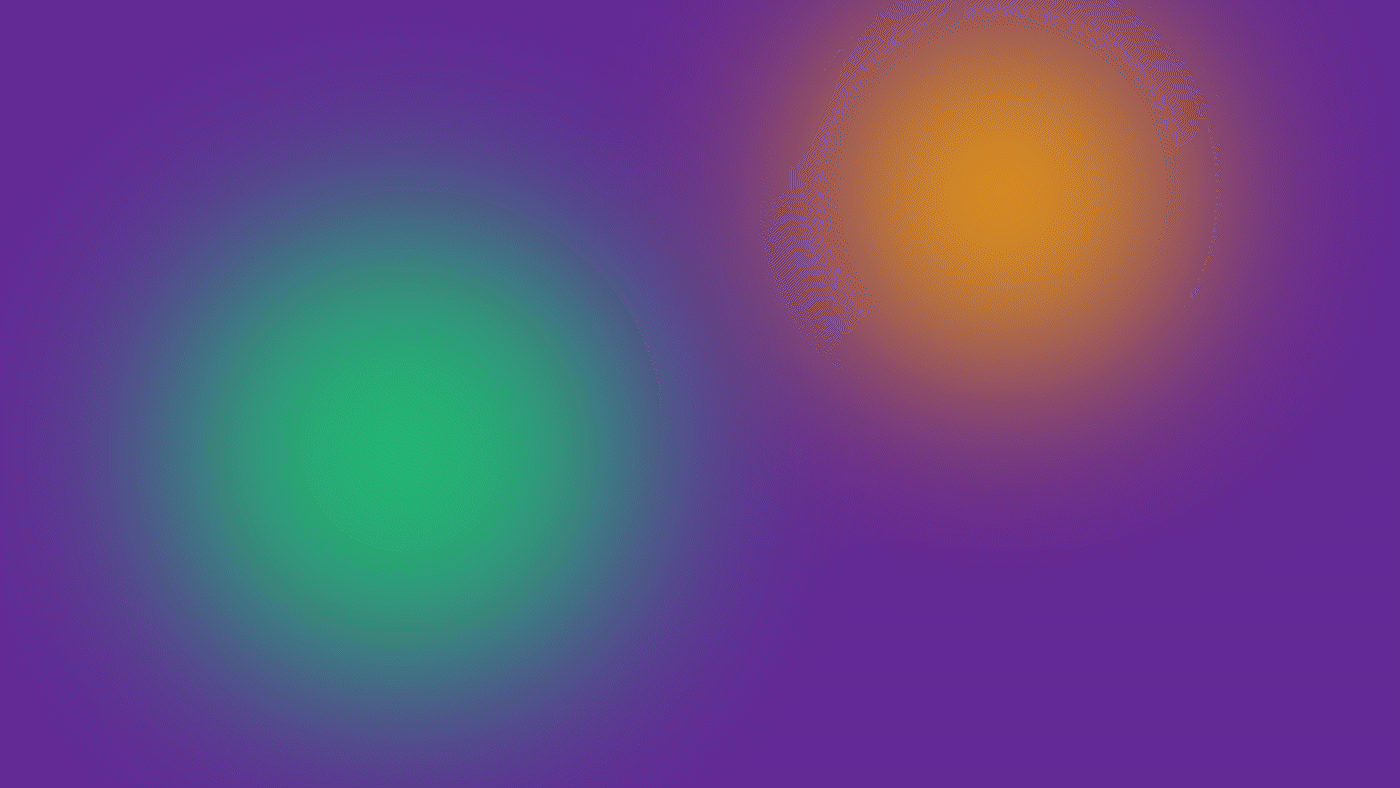 In addition, the "Mega" prefix solves another problem: to concisely rebuild the employer brand from another brand in the Sber ecosystem, SberMarket.
"You can do MORE!". With this slogan, we emphasized the coolness and importance of each person employed in the company, as well as an individual approach to development and rapid growth to the status of a MEGA expert.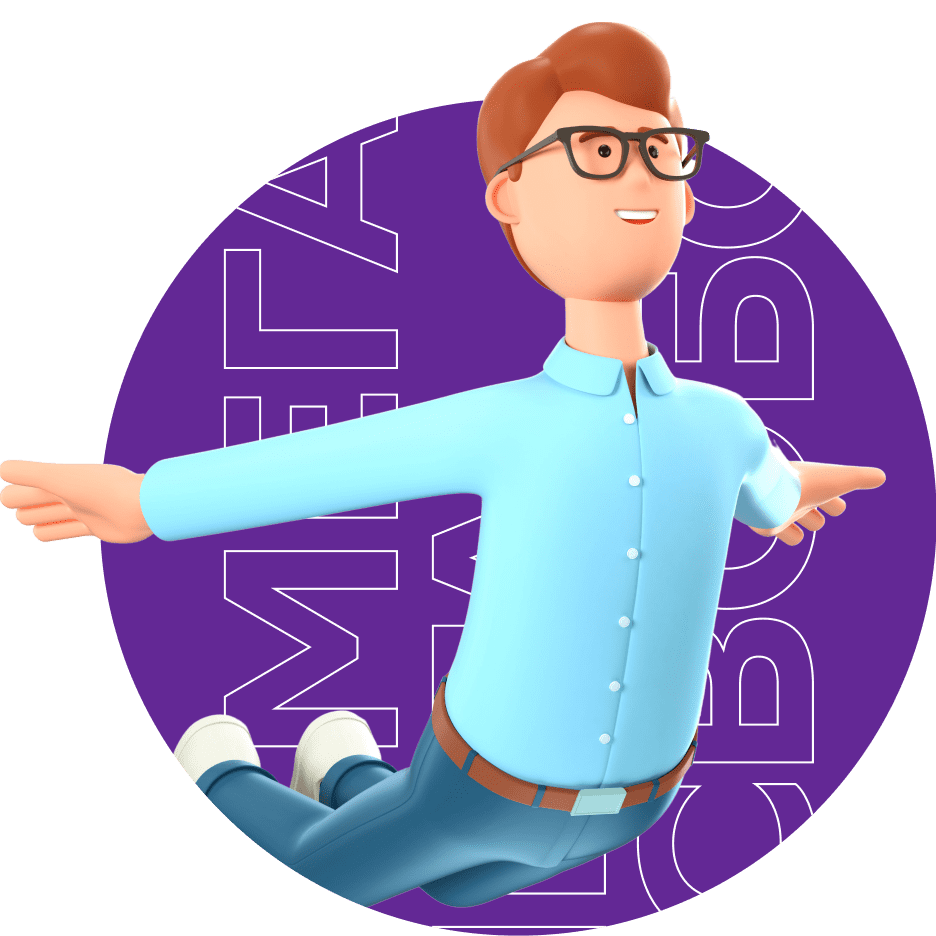 In the visual design, we also chose the path of simple and understandable images, without going into design eclecticism and without deviating from the key guidelines of the marketing brand book. We retained the brand's signature gradient, but based the concept on large typography and vertical layout of texts to emphasize the concept of growth and scale, striving upwards, going "beyond".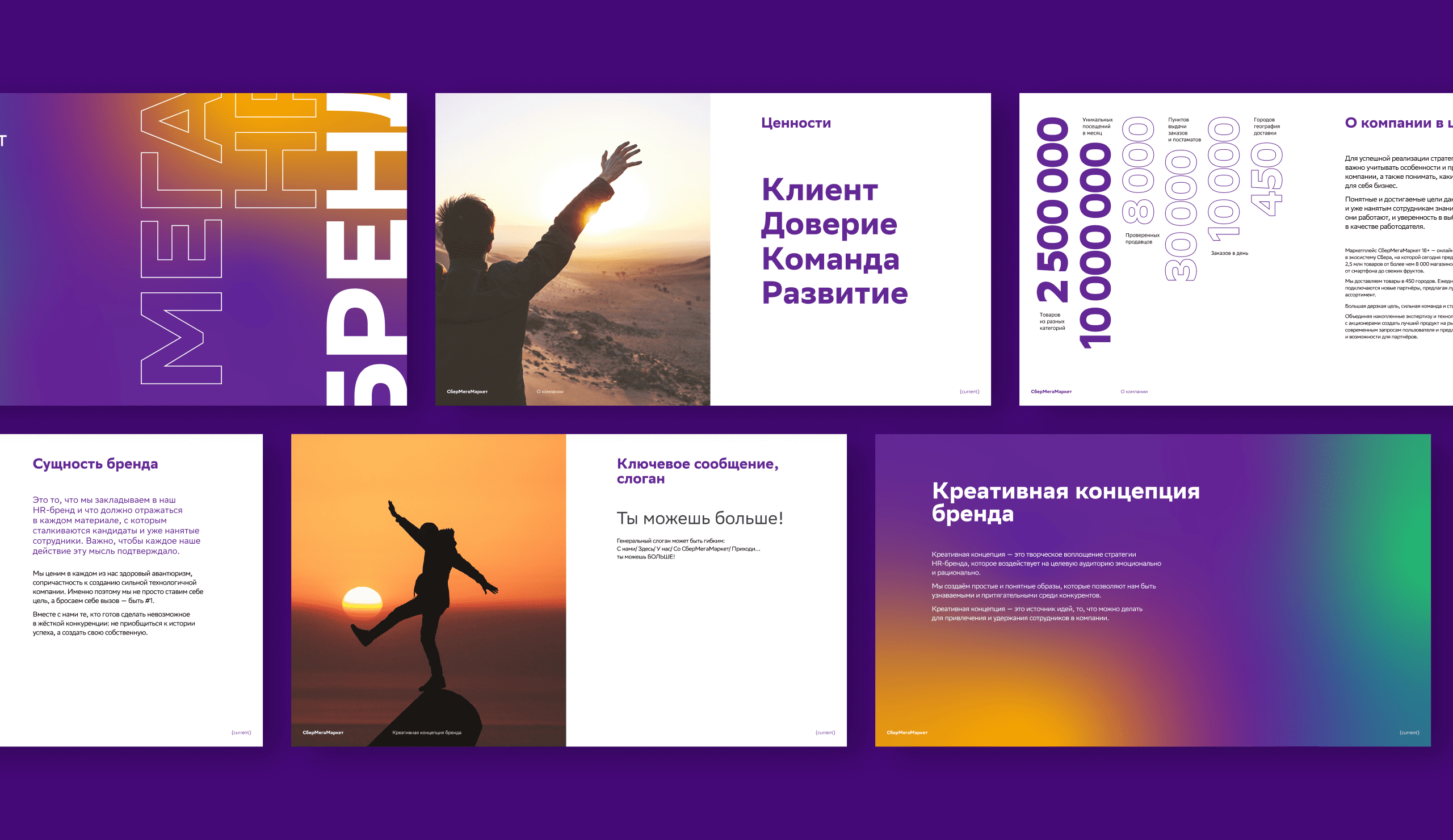 результат
crazy about mega solutions!
The result of our work with SberMegaMarket was an updated strategic, creative and visual concept of the employer brand, emphasizing the scale and prospects of the project, its fashionability, "millennialism", flexibility, and openness.